I think what they say is true - a picture can say a thousand words. In my case pictures and words together may cause an overload as Ill always end up typing an essay if all I need is half a sentence. 
I'm already starting to waffle.   
Basically all anyone needs to know about me is in these pictures. And the blurbs at the bottom.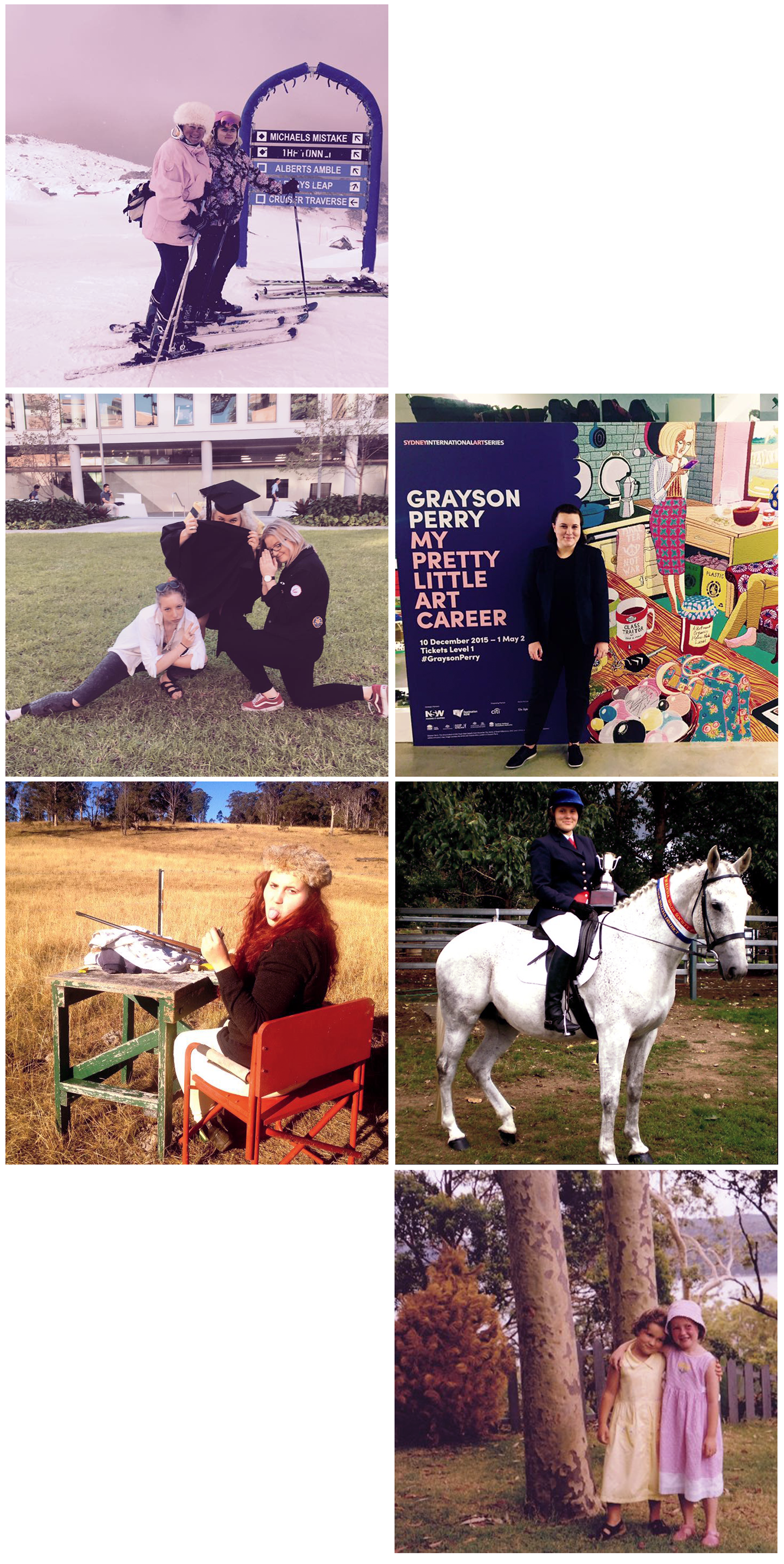 I adore my mum - and skiing. My mum and skiing together is even better.  
I graduated - which seems like a miracle now that I look back on it.
"Bachelor of Design in Animation with Honours" sounds far too fancy for a piece of paper whose primary function is to assure big wigs that yes, I can draw. 
Grayson Perry is a babe (and Im not just saying that because I got to study his artworks for 7 hours a day for two months at the MCA) and artists like him inspire me daily. Frida Kahlo is also in that category..... in case it wasn't obvious... she's my hero
I spent most of my (wasted?) youth in the country and no amount of lipstick will hide the bumpkin!
I love love looooooooooove horses. Seriously.
LOVE!
They have the most amazing smell right between their nostrils. Like flattened grass and cool velvet - but not quite. If you catch me staring into space I wont be thinking about attractive celebrities, rising property prices or politics. Im almost definitely thinking about horses. 
I miss being four. Thats the best age. No responsibility or even comprehension of responsibility. Adults are mountains and blue tack will keep you entertained for hours. 
It may seem naff to be getting so personal in an "about me" section but now you pretty much know everything. That's almost all there is to know about Bonnie. What else could I write?  How else would I fill this giant, blank, white space?